New Year's Eve Wishing Wall in Times Square
One of my favorite holiday traditions is heading to the annual New Year's Eve Wishing Wall in Times Square to write out a wish – or five – that will be dropped over Times Square as confetti to bring in the New Year. It is such a great way to spend New Year's Eve in Times Square without actually needing to step foot there, which I have no desire to after hearing that people wear diapers so they don't lose their spot to use a restroom!
There is always a table set up in Times Square, this time on the Great White Way in Duffy Square from 1st – 29th December.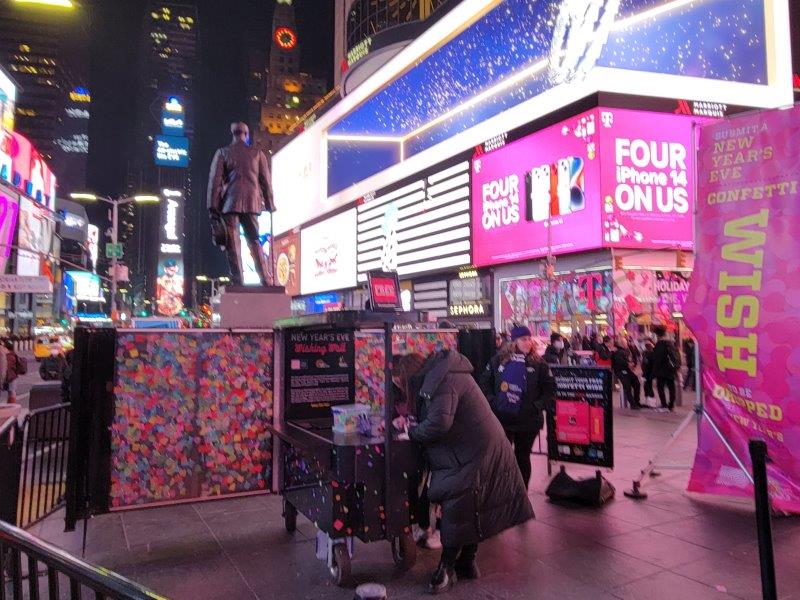 Colored papers and pens are provided, and a spot to drop as many wishes as you would like to write up.
Some of these wishes are pinned up on a board, making a colorful statement inviting people to step in and join the action.
I know that New Yorkers like to avoid Times Square, but they are missing out on this very New York tradition that I love to partake in, year after year after year!
#gottalovenewyork